985 Sheridan Drive, Tonawanda NY 14150, Tonawanda, New York, 14150
$ 333000 | Bedroom(s): 7 | Bathroom(s): 4 | Sq. Ft.: 3500 Brick Four Unit | MLS #:
Property Information
Bedroom(s):

7

Bathrooms(s):

4

Types of Rooms:

Four Units, All have great living spaces opening to dining areas and kitchens. Three have two bedrooms, one has one bedroom

Heating:

Separate electric

Cooling:

Fireplaces:

Flooring:

Carpet and linoleum

Appliances:

Stoves and Refrigerators

Laundry:

Coin Operated

Interior Features:

Great interior condition, storage units.
Lot Information
Acres:

Length:

145

Width:

65

Living Area (Sq. Ft.):

3500

Stories:

2

Total Rooms:

Basement:

Year Built:

Architecture:

Brick Four Unit

Building Construction:

Brick

Garage:

Porch / Patio:

Pool:

Fence:

Roof:

Brick Four Unit

Siding:

Exterior Features:

Abundant Parking
Tax Information
City, State, Zip:

Tonawanda, New York, 14150

County:

Erie

Elementary School District:

Ken-Ton

Middle/Junior School District:

Ken-Ton

High School District:

Ken-Ton

Tax Lot:

Tax Assessed Value:

$

Tax Amount:

$ 11,249

Listing Terms:

Possession:
Additional Images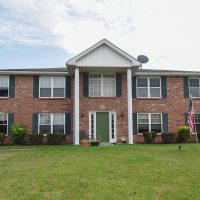 General Information
MLS ID #:

Parcel #:

Listing Price:

$ 333000

Property Sub-Type:

Residential

Property Type:

Multi-Family Home

Utilities:

Gas-Connected, Water-Connected, Electricity-Connected, Sewer-Connected

Waterfront:

No
Schedule a Tour